See on Scoop.it – Cultural evolution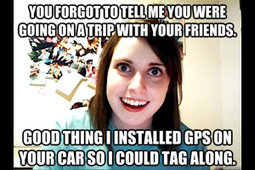 Multichannel Merchant
How to Ride the Coattails of an Existing Meme
Multichannel Merchant
Many people have heard of memes, or seen the power that they have on the Internet.
Tom Uytterhoeven's insight:
'Memes' is actually a concept from cultural evolution, used by Richard Dawkins (who came up with the term), Daniel Dennett, and Susan Blackmore (amongst others). As I understand it, basic for memes is that they are non-intentional, the result of natural selection. So I wonder whether a blogpost giving advice to use memes as a means to get more traffic on your blog is an illustration of the concept or a refutation thereof. What do you think?
See on multichannelmerchant.com