See on Scoop.it – Cultural evolution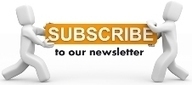 Darwin, was indeed the greatest psychologist
Times of Oman
Given that human psychology has developed through a sometimes-uneasy balance of natural selection, evolution and psychology influence and interact with each other.
Tom Uytterhoeven's insight:
I'm not so sure about this quote: "Philosophy is inadequate to understand the roots of human psychology, because self-reflection does not make us aware of the forces that drive most of our reactions to the environment. Rather, we are subject to inborn tendencies, which develop through the reciprocally influential forces of natural and biological selection."
The author seems to assume that evolutionary science does no need any form of interpretation. I doubt that. I think that there is no such thing as 'facts, just the facts'; there is always a good deal of interpretation needed to make sense of facts. Janet Richards wrote an excellent book on that subject: Human Nature After Darwin (http://www.amazon.com/Human-Nature-After-Darwin-Philosophical/dp/0415212448).
That doesn't mean that I think every interpretation is equally valid, but it does mean that I'm convinced that philosophy has a role to play – you can not build a metaphysics without it. We need to bring philosophy, theology, and science in a constructive relationship of ongoing interaction with each ofter if we are to make our universe into a cosmos – i.e.: a meaningful, ordered whole…
See on www.timesofoman.com